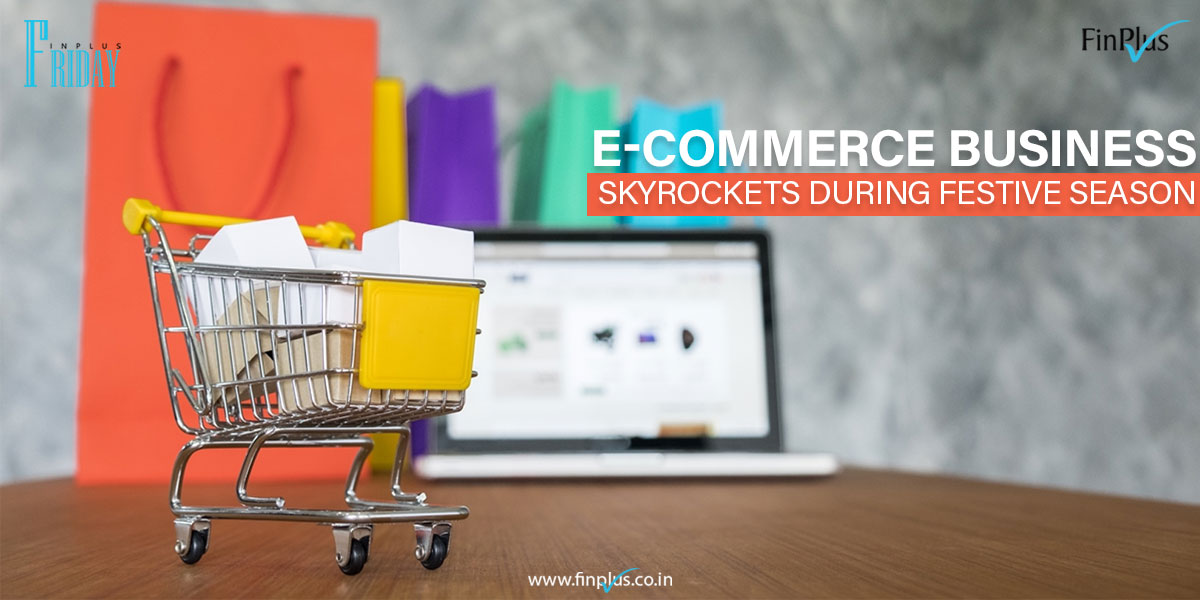 The past few months have been a hard nut to crack for start ups and many businesses. Even if people had capital, they were and still are not willing to go to malls and super markets. This reflected a pattern shift as Indian consumers switched to online buying not just in metros but in smaller cities and beyond. E-tailers have sharply expanded customer base and on boarded thousands of new sellers, set up dark stores and warehousing spaces while escalated hiring process in the run-up to festive season.
Covid 19 has not just driven massive online adoption of Indian customers, it has also led to the rise of new shopping models including video based and WhatsApp based commerce to catch the changing customer demographic. Let's take a look at how surprisingly etailers have picked up their business during the festive season and the impact e commerce is having in tough these times.
As per the research studies, key metrics significantly improved compared to the previous year. For instance, the number of transacting shoppers nearly doubled in Diwali compared to the previous year while the number of orders placed increased by 160%. Also, the overall spends went up by 51%. Ecommerce sector has exceeded the aggressive forecasts made a few weeks before the festive season week 1 started out. This points to a revival of consumption sentiment amongst Indian shoppers, where they have been shopping online in big numbers driven by massive selection, great prices and the convenience and safety of shopping from home.
Most of the consumer goods makers and retailers had been very cautious about businesses for the upcoming festive season due to slowing economy and poor consumer sentiment over the past three quarters. However, sales of apparel, smartphones, electronics and consumer products grew about 7-9% during Diwali. Thanks to the last minute shopping convenience and at home service, ecommerce sales grew significantly. Giving store retailers a strong fight to make or break this festive season. The consumers who would have ideally bought goods for just themselves are now purchasing products for the whole family, considering the work from home scenario.
In addition to the rise in sales, this year has also been triggered by a massive addition of shoppers online. As per the facts, total shoppers during the first week jumped from 28 million last year to 52 million this year, thereby registering over 85 per cent growth. This year over 55 per cent of shoppers came from tier-II cities like Asansol, Ludhiana, Dhanbad and Rajkot among others. This is what has happened in the first two days of the sale over the weekend. Ecommerce giants Amazon India and Flipkart mentioned they saw an increase in participation from smaller towns this year, including sign-ups of new customers. The growth is mainly driven by capped consumers' spending during the lockdown as well as the mega sales events that witnessed 250 million netizens participating from across the country looking for bargains, renovating their kitchens and accumulating necessities. (Source: – The Indian Express)
Taking advantages of e-commerce perks like EMI-based payment, free installation of products and free delivery across the country, a lot of unsold inventory of offline retailers have been sold on e-commerce platforms this time because of better prices and convenience. Given that consumers are now accustomed to seeing digital as a mainstream channel instead of an alternative to offline, the shift is not just limited to commerce but across a wide spectrum of use cases including health, education and payments.
The pandemic is a first of its kind event and it would be very difficult to predict how it will pan out. Adapting your business with the evolving needs is important for any brand. The ecommerce agency in India you choose should be able to provide you with clear answers about each of these. It should be clear that they have these characteristics and the ability to produce the results you need.
FinPlus provides you a complete set of services for the marketplace management, while you can focus better on the core business activities. Our specialized services dwells in ecommerce marketplace management, digital marketing and Web asset development which envelops the complete customer cycle from acquiring to even post purchase loyalty development .With creative content, strong market analytics and global best practices our dynamic team ensures that you are always on the preference list of your consumer.
Get in touch with us-
Mobile – +91 93269 06669
Mail id – enquiry@finplus.co.in