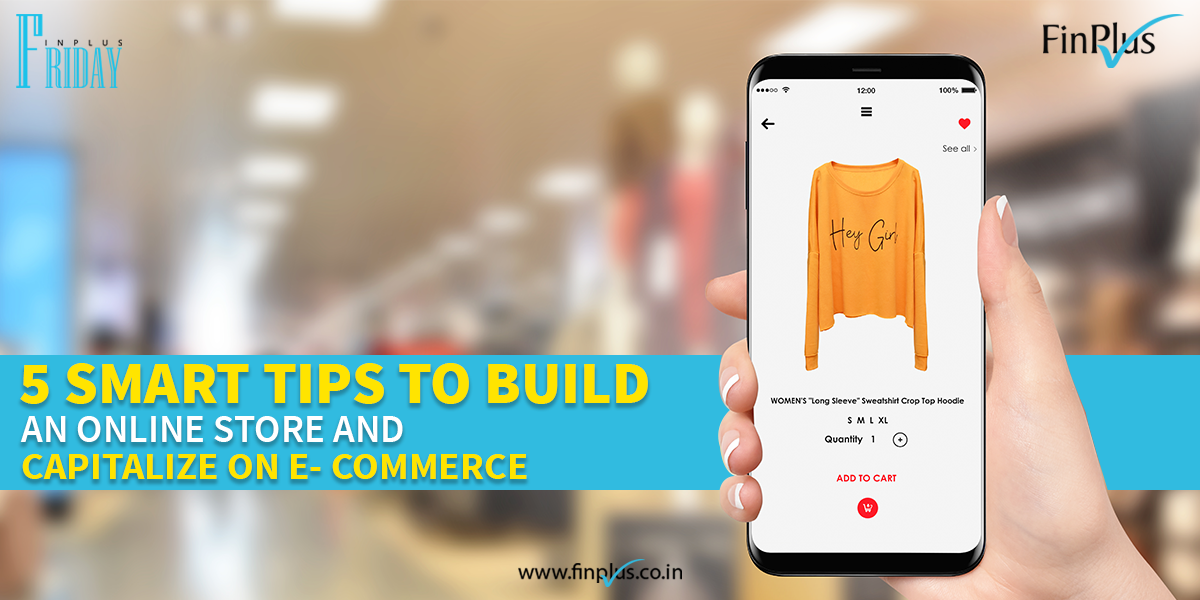 COVID-19 has boosted ecommerce development this year and right now there is a massive gap in the industry and the secret to success lies in understanding who our customers are. One of the difficulties which online businesses face is getting the ball rolling on a new online shop.
The point being, the quicker you start generating revenue, the faster your company can expand, and the more you can cater to your target market's needs. Automation and processes will be the main ingredients in mastering your online store sales.
But first, start with a solid strategy that takes into account your niche. You should pass these on to specific team members once you have prioritized the marketing tasks.
In this article, we will take you through the 5 smart tips to help you build an online store, dominate the e-Commerce market in 2020 and make your business as self-sufficient as possible.
Let's get straight to it.
Niche It Down
Nail your niche to beat your competitors. Effective marketing is all about recognizing, and eventually satisfying your customers' needs. The reason niches are so relevant is that they specifically seek to cater to a narrow market, responding specifically to their particular needs. Shape your niche around a viable market void and dedicate yourself to it with all your heart. Try not to forget your original goal as your company expands.
Now coming to the main question, "How do you nail a niche?"
A niche store is one that covers all aspects of your target audience. One of the best ways to do it is to rely on content and ranking. Start studying niche keywords. Install keyword software and cloud research tools, or outsource this phase to a marketer or an SEO agency. The trick is not to concentrate on a single keyword, but to look at the additional material on sites such as Amazon, Quora, and Reddit, etc. The more you are aware of your niche, the more likely you will be in a position to build content that will rank and engage.
Know your Audience
A thorough understanding of your audience directly impacts your niche. If you decide on a product or service that people need, it's your responsibility to get them to want it. The more information you have of your target persona, the easier it will be to communicate with them.
– Get acquainted with their way of consuming content.
– Understand their concerns and queries address them in depth.
– Know the product from inside out. The more open and optimistic you can be, the more likely potential customers are to have faith in you in the future.
Rather than just getting a clear sense of what works for your audience, it will be beneficial if you address their problems, their concerns and any other queries lingering at the back of their head, and find the solutions.
Consistency Is the Key
The best way to overcome consumer pain points is to respond constantly with new, up-to-date, actionable content catering exclusively to those points. This kind of content is inherently shared, as it gives its audience immediate value and aims to be the first solution they will find at that point. The advantage of this is that it increases your brand's exposure, creates trust and confidence, and eventually funnels more traffic to your website. This is particularly relevant when you've built a brand new store.
Know Your Metrics
Analytics is an important tool that directly impacts your brand's success. If you want to make the most of the insights given by these useful approximations, you'll need to have an idea of the metrics that are most important to your business needs, and how they can be interpreted for your question. Most companies rely on a number of key performance indicators (KPI's) that answer critical questions about the business' performance and the customers' actions. Compile the information you feel is necessary and scrutinize it to plan your next calculative move. Think of it this way, metrics form the backbone of your success because whatever decision you make, will be based on what you make of the information from these KPI's.
Optimize Regularly
Without a doubt, it is important for any business owner to answer a customer's pain points, but this isn't just a one-time fix. In order to keep your company and its content relevant and up-to-date, you must constantly track your audience's needs and opinions.
– Streamline ad campaigns and marketing tactics by checking it and retesting it at various intervals.
– Experiment with the method combinations, and break test elements whenever possible, so that you can understand precisely what makes the readers tick.
No marketing strategy is flawless, nor is it timeless, so if you find your current plan is not as impactful as you had imagined it, improvise accordingly.
These tips are good enough to give you a heads-up, but do realize that this may not promise overnight success. By incorporating them into your e-Commerce strategy, you can give your brand new business a significant boost, and pave the way to a prosperous and profitable future and if you're someone who wants to set up an online business, an e-commerce store or you want better visibility, it's best to leave it to the professionals.
Why so?
Because we at FinPlus Business Solutions are dedicated to take your help you scale your business and solve all your business-related problems with the power of technology and a little bit of creativity; whether it is creating a responsive website, an e-Commerce store or driving traffic with the latest digital strategies, we've done it all. Over time, we have helped over 300+ brands to consistently improve their e-Commerce presence and helped them grow their business by 150%, within a span of a few months.
As being official partners with Amazon we help brands to maximize their outputs on market places. With the help of our digital experts we make sure your audiences see your product through different mediums including Facebook, Instagram, and LinkedIn, etc. while also optimizing your search results by effectively using Google's tools. We also create influencer content for that instant boost of visibility through our 200+ influencer network covering each category on platforms like YouTube and Instagram.
If you still have any queries, feel free to contact us and let's chat to see how we can help set up your store and drive the traffic you've always dreamt of in the most economical way possible.