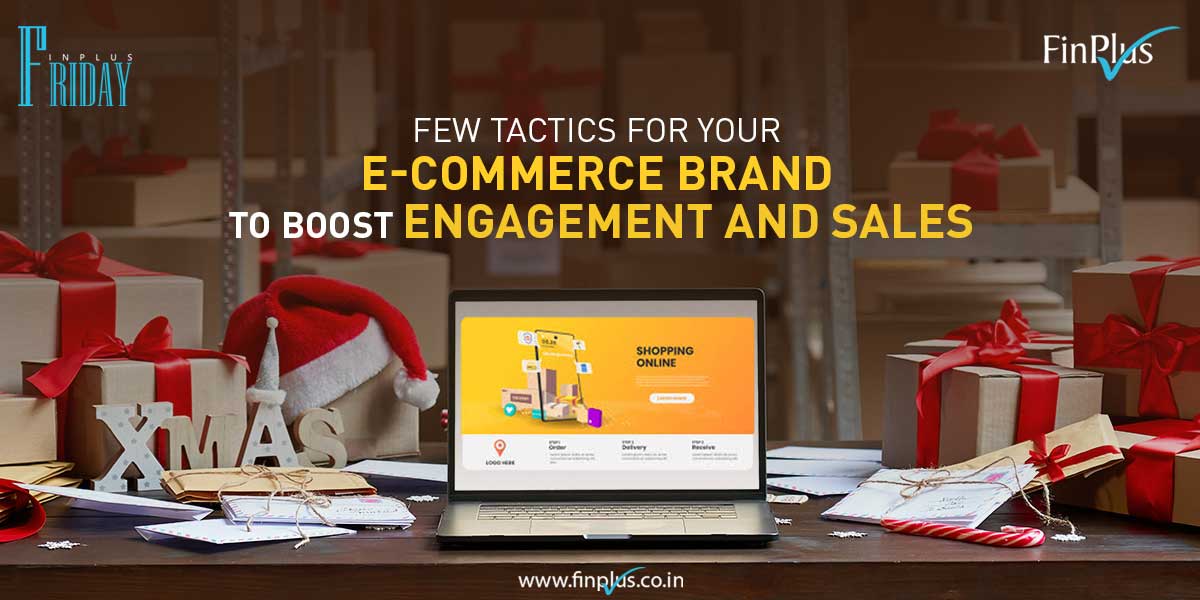 Consumer habits keep on fluctuating, especially in the eCommerce industry. It is essential for your business to constantly keep up with new trends. But the question arises how you woo these "browsing users" into engagement with your eCommerce promotions, diving into your offers, and buying your products. Take a look at few ways to increase engagement for your eCommerce brand.
1. Provide various Coupons and Discounts
Coupons have always been a pro in retail promotions so there is no question about their power. However, in the digital shopping realm, coupons play a significant role beyond just providing a purchase incentive. They act as a stimulus to get in new email subscribers. Later on, you will follow-up with the subscribers; hence it is important to consider expanding your portfolio of coupons to create specific subscriber segments that will receive relevant offers.
2. Provide eBooks and Other Lead Magnets
As per the research, the average online conversion rate for eCommerce shoppers oscillates between 2% and 3%. At least 97% leave the websites soon. But a failed attempt to realize a sale doesn't mean you cannot capture the email addresses. While blog and seo content helps to gain traffic, one of your content marketing goals should be to convert the traffic into actual subscribers. Offer eBooks and other lead magnets such as mini-courses, trial offers, templates, tools, and much more to persuade visitors to give you their email addresses.
3. Shower them with Loyalty Programs
You not only want your users to buy your products; you want them to retain them. Ecommerce brands achieve this by making their loyal users feel valued. And this can be achieved by giving them valuable rewards through a customer loyalty program. Construct a solid loyalty program that incentivizes customers to buy more often or spend more on their purchases. Loyalty programs can take any number of forms, but it is essential to create a system where points are accumulated that build increased buying power and users can redeem those points.
You can also opt for loyalty programs that reward buyers for managing things beyond buying such as writing reviews, sharing your pages and posts, and submitting photos, and being super active.
4. Distribute Giveaways and Offers
You must have observed that everyone who is on social media adores giveaways and go bonkers when they get special gifts and surprises. The best step is to create a buzz about your brand with giveaways. Promoting giveaways on your website and via social media puts your brand in front of new eyes and grows your email list. The trending and hottest giveaways are offered on Instagram by various fashion bloggers. Try and explore ideas from various social media handles.
5. Try and Conduct Contests
One of the popular and trending ways to boost engagement is through Instagram and Facebook contests or contests you promote on any social network or channel. It not only generates awareness but also builds community, drive traffic, and boost sales. Some of the practices for having social media contests include:
Create a unique hashtag for the promotion.
Create an image or video to announce your contest.
Create example posts to inspire users.
Use a moderation tool.
Display the curated posts in a gallery on your website and social channels.
Adhere to the rules of the network and publish the policies of the contest.
6. Create a Challenge
One of the unique ideas to stay in trend and create a buzz is by introducing a challenge. Those that join it share a common cause. They will welcome your ideas, are likely to share your content, and may consider purchasing your products. At the very least, they'll experience a memorable, personalized experience with your brand and naturally, the words that will come out of people are "What a great way to create a bond between a brand and its fans".