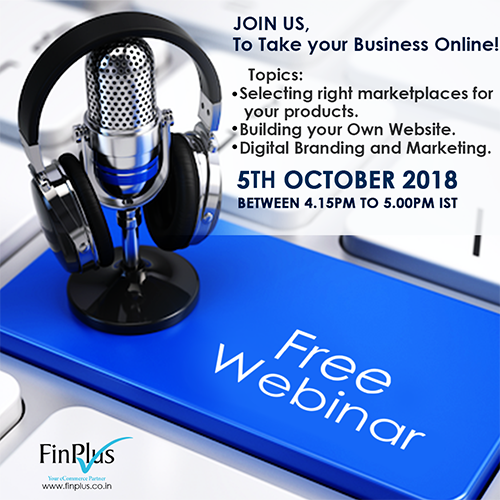 Free Webinar on How to take your business online!
FinPlus Business Solutions LLP is organising a webinar on 5th October 2018 between 4.15pm to 5.00pm IST The topics are:
How to manage and expand your business on online marketplaces like Amazon.in, Amazon.com, Flipkart, Myntra, Jabong etc.
How to choose the right website/ webstore for your Brand/ Product/ Services.
How to leverage digital and social media platforms like Facebook, Instagram, LinkedIn, Twitter, Google+, SEO etc to increase engagement and generate more leads.
You may confirm your participation by clicking on the link mentioned below. Pre-registration Link:- finpluswebinar